USDA Approved Greenhouses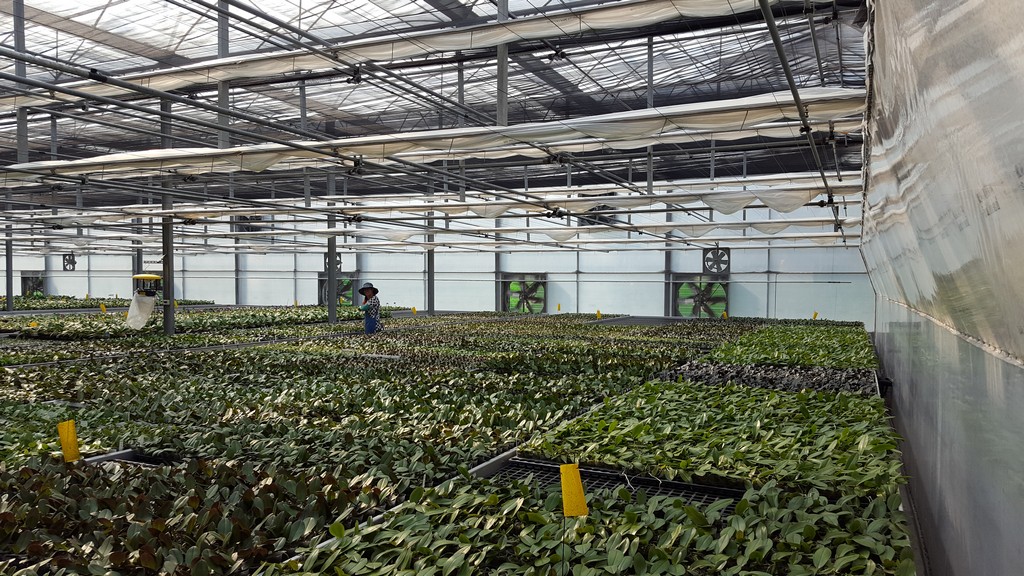 We grow our orchids in a USDA certified greenhouse that ensures a pest free environment for the orchids. Our USDA greenhouse is fully equipped with a high-tech sensor control system that allows full control over the level of humidity, air circulation, heating, cooling and of course lighting and shading. Plants are watered individually by hand in order to have full control over equal distribution of water and fertilizer to each plant. Our groundwater has the perfect level of mineral substances and the desired pH and EC values for orchids.
As in all greenhouses in Taiwan, the pads are placed at the side gables of the greenhouse with large fans placed at the opposite side gables. This allows natural cooling throughout the greenhouse when the temperature is too high.
var _gaq = _gaq || []; _gaq.push(['_setAccount', 'UA-35051235-1']); _gaq.push(['_setDomainName', 'allura-biotech.com']); _gaq.push(['_trackPageview']);
(function() { var ga = document.createElement('script'); ga.type = 'text/javascript'; ga.async = true; ga.src = ('https:' == document.location.protocol ? 'https://ssl' : 'http://www') + '.google-analytics.com/ga.js'; var s = document.getElementsByTagName('script')[0]; s.parentNode.insertBefore(ga, s); })();